You can tell it is getting cool because all the native Texans have put on their parkas and puffy jackets, despite the fact that a light jacket is barely necessary. This is to say that fall is here! After teasing for a little while, today it rained, then cleared up, and left a bright blue sky with puffy white clouds and a crisp brease in it's wake. There is little doubt that I'm going to have a limited window to wear cute sweaters in this deep southern climate, so I'm going to make the best of it.
After an ideal fall lunch (grilled cheese and tomato soup with Earl Gray tea), I opened all the windows and set about finishing and starting craft projects.
Here is a doorstop I made using the pattern from Lotta Jansdotter's "Simple Sewing". The fabric is Amy Butler from Craft-o-Rama, which is a fabric store I'll write more about soon. The project was begun about a week ago but stalled out due to a lack of dried beans with which I was stuffing it (to give it necessary door stopping weight). Of all the projects in the book I felt that it was necessary to start with this one because while I was out of town a few weeks ago, my puppy, Talah, locked herself in the hall bathroom between pet-sitter visits and tried to dig her way out. The result is a badly mangled door, of which 1/4 is now missing. So the doorstop seemed like a useful project.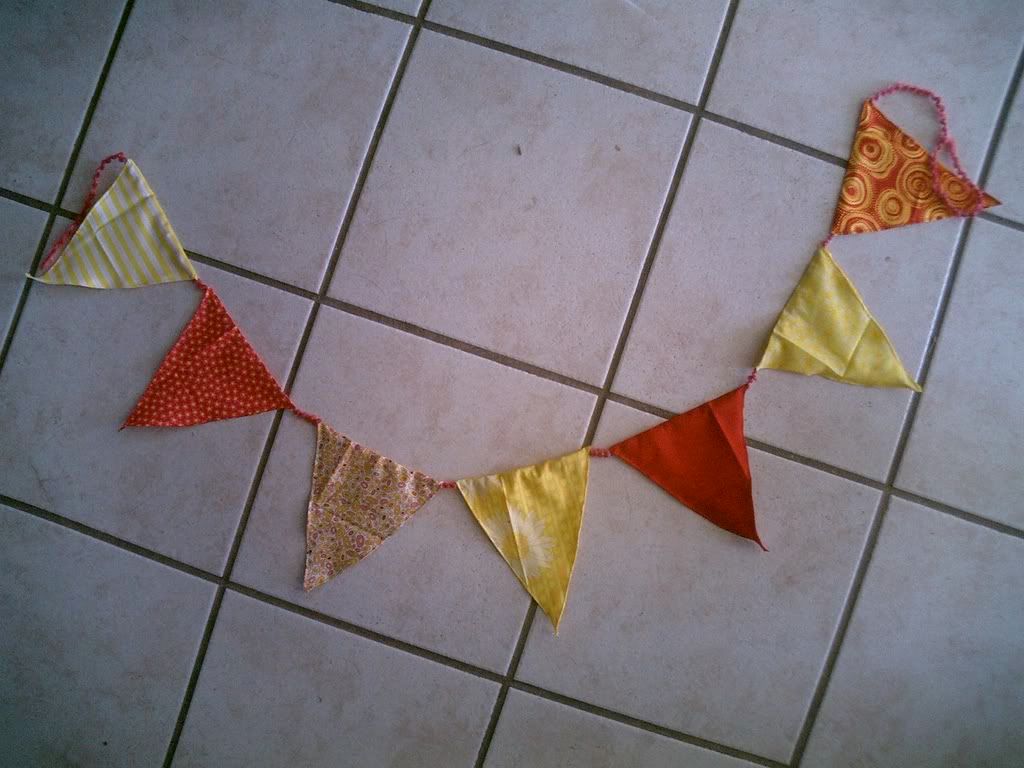 I began a banner for my friend's birthday, using yellow and red quilting pieces. I got the idea from Decor8, where cute banners have recently cropped up to inspire me. We're going to celibrate her birthday and I thought one of these would be festive.