This is going to get more about Austin in the next couple of days, FYI.
Today, however, it was all about staying at home. Had some tea and got some fabric out to make more things for my friend Kirsten's birthday. It's the perfect time to try new projects - I get to expariment, and she gets fun little stuff to enjoy. Today -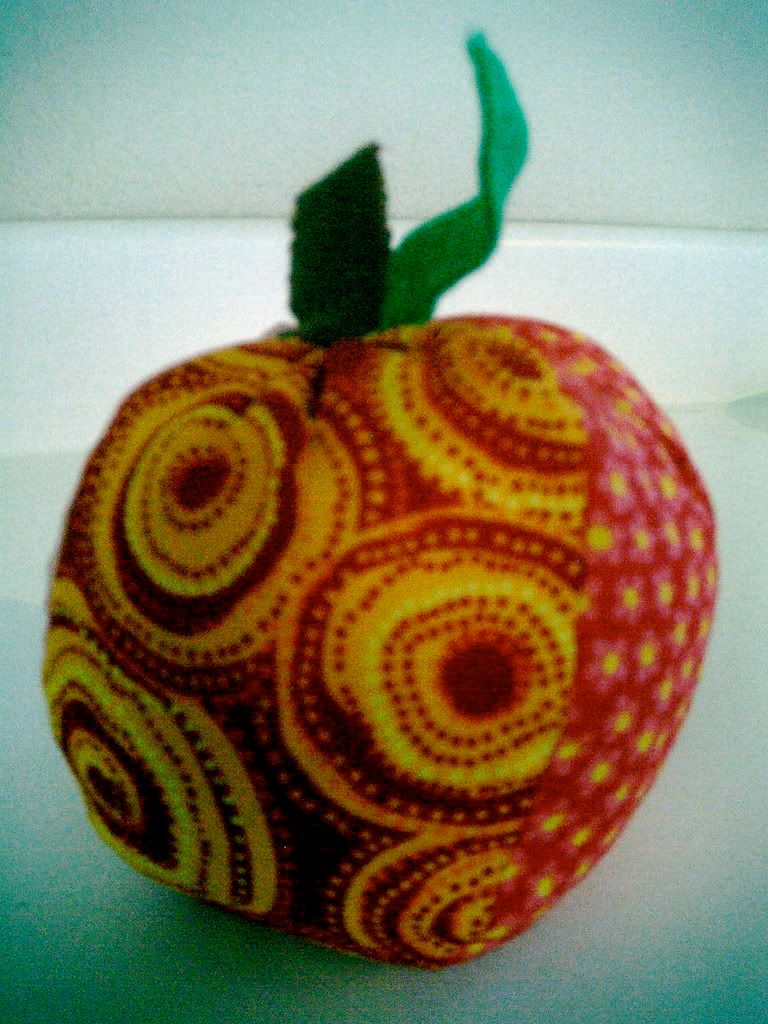 An apple shaped patchwork paperweight! It's filled with beans and small and hopefully resembles an apple.
Also....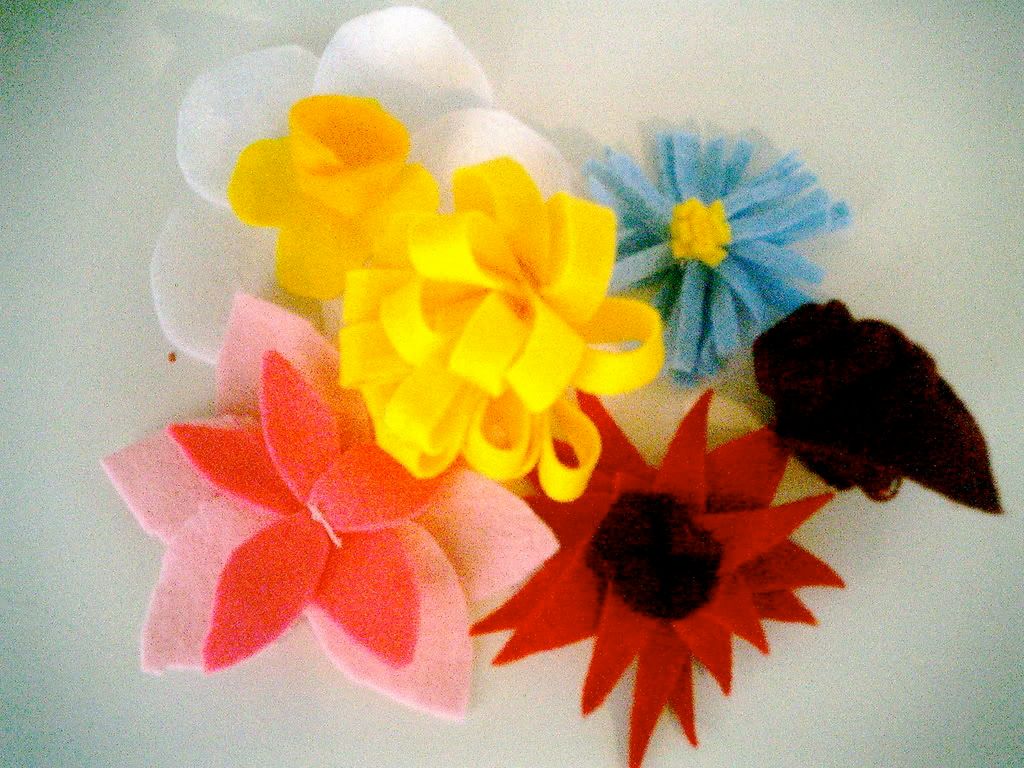 The beginnings of a felt flower bouquet. This is all the flower prototypes I've created. I just have to add leaves and stems. I got the idea from the beautiful felt flowers at the Bella Dia blog. Cute! Those are far more detailed than mine, but they are so pretty and simple to make. I was going to cut the dark red one into an explosion of squared off ends, but it turned out so much like a rosebud I have to keep it that way.