Apparently, most things I love about Austin are restaurants! And dog parks. So today... something else. Although, I suppose this is sort of gastronomically related.
I spent a day off about, oh, a month ago going to cool artistic and cultural locations around town, between running errands, which is a good type of day. Accomplishing things, and seeing art. Sweet! I hit two birds with one stone at
Tea Embassy
, a tiny tea shop in an old house downtown, at 900 Rio Grande.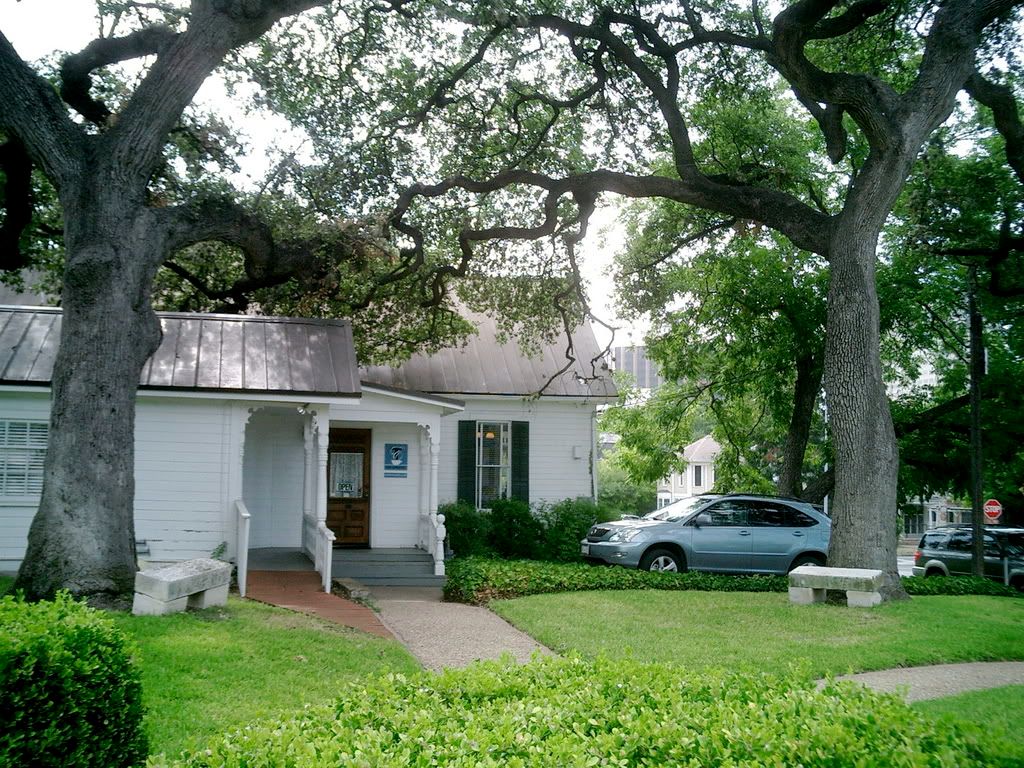 Tea Embassy carries in the neighborhood of 200 teas, so if you don't like tea that much, chances are you'll still find a tea here that you do like. They have unflavored green, unflavored black, flavored green, flavored black, and herbal. While I was there, the nice girls behind the counter gave me three samples, a black, a raspberry herbal and a green. I ended up buying their most popular green tea, called "Almond Cookie" with ground coconuts and almonds in it. They give you steeping information, so you can make it at home to the best of its flavor, in case you're a tea novice. If you're not a novice, you'll still be amazed, because you can get such a vast amount of tea in one place. I've never seen so much! (They also have tea cups, linens and tea pots, but they were way too traditional and cutesy for my taste. I wish they had more contemporary or ironic/subversive stuff, but I wasn't really looking that hard anyway, to be honest) They do host some informative classes, which sound useful and, if they are hosted by the people I met while I was there, are probably a lot of fun as well!